Blur magazine 19
September 10, 2010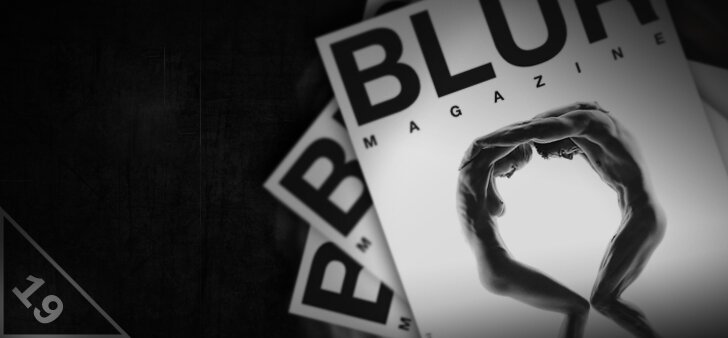 The time has come for BLUR to have a price in order to survive and continue to thrive. But we don't feel comfortable in setting that price. We are here to support art. So, we will allow you, the valued readers of BLUR, to decide how much you're willing to spend for the latest issues of BLUR with a minimum price set at an essentially symbolic $1.00.
Wasn't BLUR free?
How time flies… It has been exactly one year since we made some changes in Bulb's editorial team, which resulted in an unexpected name change, but also introduced some novelties in the structure of our magazine.
---
INTERVIEW | Karel Vojkovský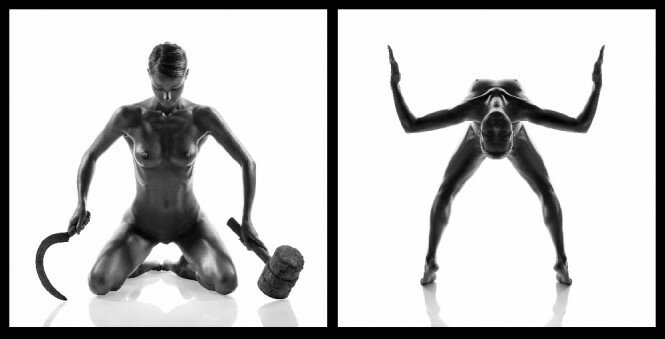 People generally believe that people who love their body and work hard on it, like to show it off. Probably you know the best, is it difficult to find models for your photos?
Yes, it is generally true. People work hard with their bodies in different ways – this inclu­des athletes, body-builders, gymnasts, figure skaters or dancers. Each sport forms the figure differently and the mind of the model too, of course – and it is useful to pe­rceive these varieties. It would not be fun if it were easy to find the necessary models. This way of looking for new people is often casual and always interesting. I do really like people I meet – everybody is unique.
---
PROJECT | Martina Kenji

Dancing in the rain :
I was thrilled to hear about the upcoming 'Dancing in the street festival', the big street party in the center of Zagreb, during which the city becomes one, joined in music and dance. And thus Zagreb became a big dance floor, from Tkalčićeva, over the Ban Jelačić square, all the way to Zrinjevac and Cvjetni square. It all looked fantastic, the whole city was full, and everyone was happy and dancing. There was this beautiful positive energy and the vibes of good music from all sides. Somehow we hoped that the forecasted rain would not fall, but in the evening it started raining, and all the merry dancers got wet…. but, this is precisely when the real magic started happening… no one ran away, some did hid, but for some this was the right moment to give it their best, and show it through dance… all of us wa­tching were fascinated and thankful for that wonderful moment and the bliss which we shared.
---
COLUMN | Denis Pleić
For me, the wabi–sabi aesthetic in photography is a reduction of all things extraneous, leaving us to concentrate only on the most important, a kind of zen moment, a moment of enlighte­nment, a kind of visual "satori"… I discovered Rinko Kawauchi only recently, and I believe she is the embodiment of this "wabi–sabi" experience of the world. The reduction to the primary (pastel) color, basic visual element, separation of important from unimportant, showing the beauty of a moment in time: sadness, longing, beauty, loneliness. Zen experience. Beauty and sadness because of its passing. Mono no aware.
---
TETRA | TopTen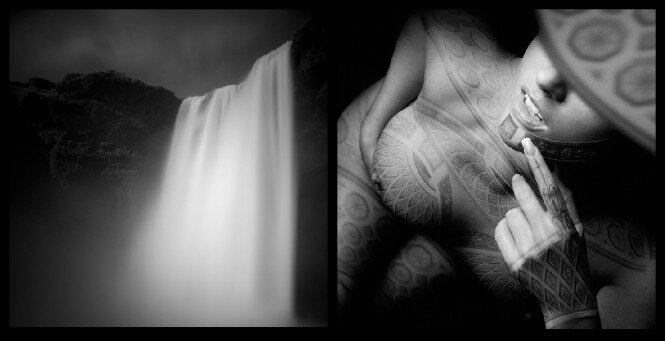 ---
TETRA INTERVIEW | Alain Etchepare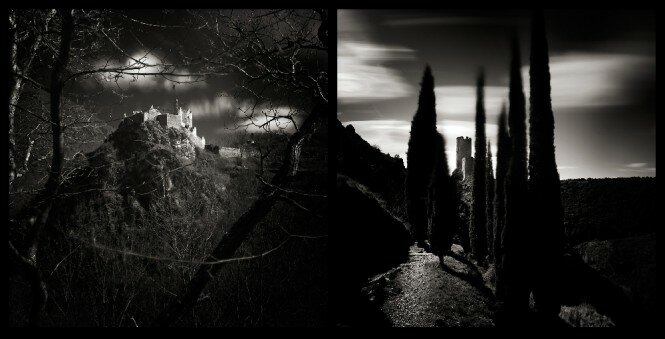 On the photos of the project Cathares. In the memory of stones there are no people, just the landscape with the old ruins. Tell us something about Cathars and the time to which the ruins you photographed belong.
During the Middle Ages, Cathars devoted themselves to a Christian movement judged as heretic by the Catholic Church. They were grouped together in southern France (Pays d'Oc). In 1208, a crusade began against Catharism that would end with genocide, in the name of God… All these places I photographed, where Cathars tried to take refuge, witnessed this merciless cruelty.
---
INSTANTION | Mike Hoban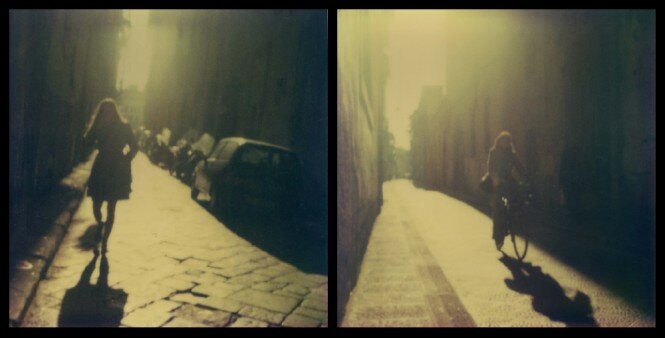 The vagiaries of polaroid are never more apparant than images created through the SX-70. When I shot my first SX-70 films in Florence I knew 'instantly' that this was the future of my photography, even though the camera failed after only 4 sheets. Shooting Polaroid requires me to think about planning and achieving, but without the assurance that it will actutally happen and that is very exci­ting. Having taken the shot, I am forced to rely on the ecentric mechanics of a 40-year old camera spitting out an equally ecentric cocktail of paper and chemicals .… it's a total lottery, and I love it. More and more I find myself shooting the Pola, putting it away immediately, before it has even processed, and not looking at it many hours later, by which time it is far too late to re-shoot. It is all part of placing your trust in something that is totally out of your control, and adds the the sense of anticipation that cannot be replicated in any other form of photography.
---
PLAYSTICK | Goran Popović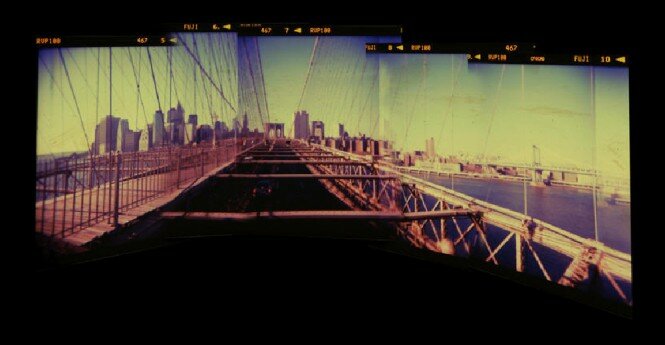 He was not one of the attendants of Hoyka's photo academy

Last year he volunteered in building the elementary school in Nepal, he taught English to the future Tibetan monks in a temple in Tibet. In June he takes off for New York, to work on the NYFD project – documentary photography of the lives of the New York firefighters. For that project he has personally designed and made business cards which are burned. "Making of" can be seen at the following link:
In July he will be on the expedition in the far away Indonesia, he will photograph dragons on the Komodo island, cannibals on Papua New Guinea, tribes on Borneo… In 90 % of the cases he uses only cheap plastic cameras. He adores the Polaroids. Currently working as a photographer for Disney Cruise Line.
---
FULL CIRCLE | Biserko Ferček | Maja Jokić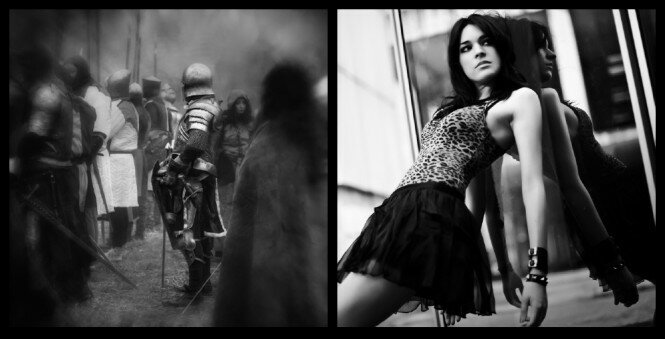 FULL CIRCLE is a program of round support of Croatian photographers which was created by BLUR magazine with the support of cinema Europa. The aim of project is to present Croatian photographers who are known for their quality work, but who we believe are not sufficiently represented in the public. We offer these authors a free exhi­bition in the very center of Zagreb in order to stimulate development of local photography and cultural scene.
---
EXHIBITION | Zagreb, nekada i sada

In Zagreb, between 15th and 26th of July in Archive Tošo Dabac, BLUR magazine staged an exhibition Zagreb, now and then, organized in collaboration with ATD which works within Museum of Contemporary Art Zagreb.
At the exhibition, 20 works, selected through an official competition, presented locations of Zagreb in their actual context with the aim to answer the question 'how does Zagreb look like now, 80 years after being captured by the great Croatian photographer Tošo Dabac in his series Zagreb in the thirties?'. The chosen photographs were placed just opposite of the Dabac's works from the above mentioned collection. The opening attracted many visitors, and thanks to the main sponsor of the exhibition, Borovac & Bence, seven authors, whose works were selected as photos of the week during the competition, were awarded with printed photographs.
---
REPORT | Aktualno 2+60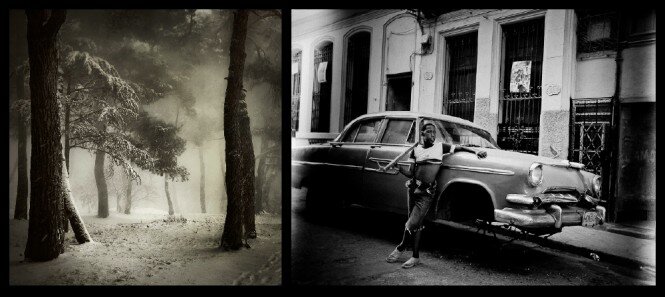 "Aktualno" developed into a project in 2008 as a selection and exhibition of the best recent photographs by eminent photographers/members of the ULUPUH Photography Se­ction to a set and contemporary theme. The aim of the exhibition is to present a portrayal, interpretation and vision of modern life as seen through the eyes of the artist-photographer. The first AKTUALNO presented over seventy artworks by thirty members and after its successful presentation in Zagreb and hosting in Rovinj, it was decided that it should become a biennial exhibition (an ULUPUH Photo Biennale), not only of recent photography produced by members of ULUPUH, but also of the best accomplishments in art photography in Croatia.
---
PRIZE GIVEAWAY | Past in Present – Lubenice – Željko Jelenski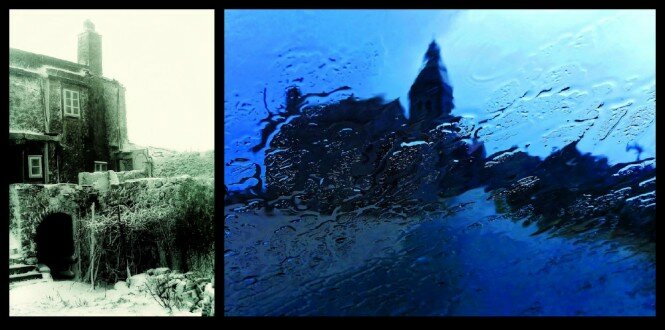 BLUR magazine is celebrating one year since it changed its name. And what kind of birthday would this be without any gifts? Since you have been our loyal readers during this whole time, the moment has come now for us to award you!
Therefore we prepared a wonderful monograph by Željko Jelenski, an eminent Croatian photographer, called Past in Present – Lubenice. Through 111 photographs of the highest artistic and graphical quality, Jelenski captures natural beauty and romantic fairytales that are hidden in the small, picturesque town Lubenice on the island Cres, one of 1244 Croatian islands. Allow yourself to be carried away, through these photographs, to the mystical place 'where past and present, fantasy and reality, dreams and downcast interweave'.
---
BLUR 19 GALERIJA 24
· Robert Gojević

File size: 90.1 MB
Pages: 268