Blur magazine 22
June 5, 2011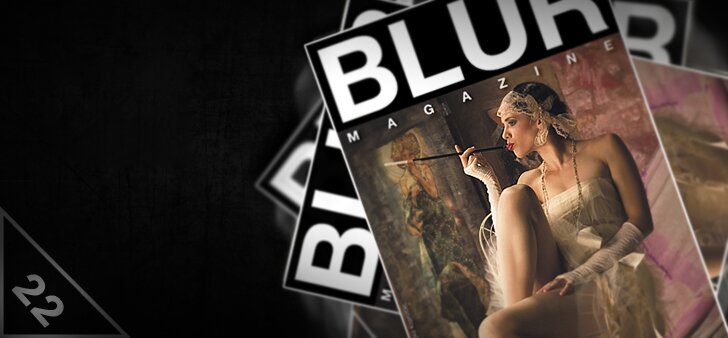 The time has come for BLUR to have a price in order to survive and continue to thrive. But we don't feel comfortable in setting that price. We are here to support art. So, we will allow you, the valued readers of BLUR, to decide how much you're willing to spend for the latest issues of BLUR with a minimum price set at an essentially symbolic $1.00.
Wasn't BLUR free?
Finally, the time has come for the Blur exhibition. I say "finally", because this idea goes back 3-4 years, since the very beginnings of our magazine. I've bothered many people about it, but regardless of how good it sounded as an idea, things never went ahead as planned. Obviously we needed the right editorial team: Tomislav, Ivana and Tea, who turned this dream of mine into reality. They did their job by professionally organizing a big and demanding exhibition, a real treat for every true photography buff.

We named the exhibition Blur Photo 011, and it is a selection of the photos we've published in the past year. Recently, while talking to a person who has never read the Blur magazine I had to explain what's so special about our photo magazine, and also about the photos at the exhibition. The question came immediately after discussing the camera I was holding in my hands, so it wasn't difficult to follow up on the issue we just discussed.

You need the right tool for the job – as everyone who ever tried to do a demanding job can tell you.
Unlike many other professions, photography is actually in its essence not that demanding, so it's strange how some photographers are willing to spend endless hours discussing tools. Of course, we cannot simplify and banalize the issue completely, because there are different photography tasks and processes – some are more and some less demanding.

There are no rules, but regardless of the tastes and differences, somehow today we get an impression that photography is always overshadowed by the photographic tools. Whether we speak of photo magazines or web sites, the quantity of material dedicated to tools, when compared to what is dedicated to the photographer or photographs themselves, is simply unbelievable.

In Blur, the tools are irrelevant. Here the tools are secondary, compared to the photos and photographers. We don't really care what you used to take that photo and how the photo came to be. Our philosophy is quite simple: we provide the space for the photographer and his/her photos regardless of the tools used to produce the photo. The focus is only on the creativity. And, who would have thought it: such a simple approach was enough to make us unique, and we get so many different photos in one place. Therefore, this exhibition is interesting and different, and should be seen, even if only online .

Robert Gojević | founder | editor in chief
---
---
PORTFOLIO | Franjo Bahovec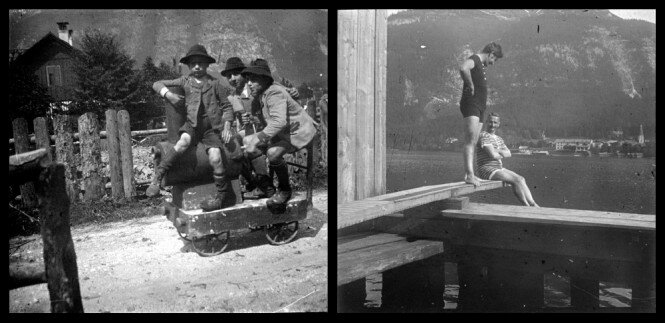 Whether locally or globally, the images (or more precisely stereo slides), which belong to the legacy of the member of the Samobor "bourgeoisie", Franjo Bahovec, are simply full to the brim of life. This amateur "captures" with almost cinematic speed the life that escapes the eye, but not the camera. The technology of the cameras of the time enables him to incorporate the dynamic of movement into his images, whether it is the gracious movement of the local female tennis player or the leisurely winter activities of the local gentry.
MEET THE… | Croatian State Archive


In the archives, photography is always a source and not an auxiliary material. It is important that the archival photography testifies about the time in which it was taken, whether by its content or by the technique it uses.
INTERVIEW | Željko Korpolčec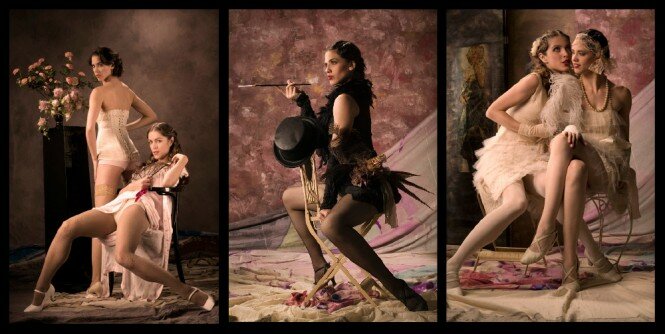 Working as a photojournalist, I developed my photographic expertise and got well acquainted with the environment. The creative approach, which was always my primary driver, was something one couldn't always use in the framework of journalism. So I had to find a completely new area to be creative. The fashion industry was expanding rapidly at the time and demanded creative presentation of products. This was an interesting challenge for me, which gave me the opportunity to express myself creatively through catalogues, posters, and similar media.
PROJECT | PAG by Lapić & Uštulica

Why Pag, why not Ugljan or Pašman? What attracted you? It is magical, unreal, extraterrestrial, inspirational landscape, the atmosphere and the creations of the nature. It is really impossible to remain indifferent to the stimuli offered there.
COLUMN | Analog wabi sabi by Denis Pleić


Our friends from Japan – Fuzuki,Yu+ichiro and Miki*: they show us the beauty in this world;the world which we only too often tend to see as a hostile and dangerous place. People like our friends from Japan show us it isn't necessarily so. In the midst of tragedy and sorrow, there is new hope, a new communal spirit, a new feeling of selflessness. A lesson for us all.
PROJECT | Bruno Mercier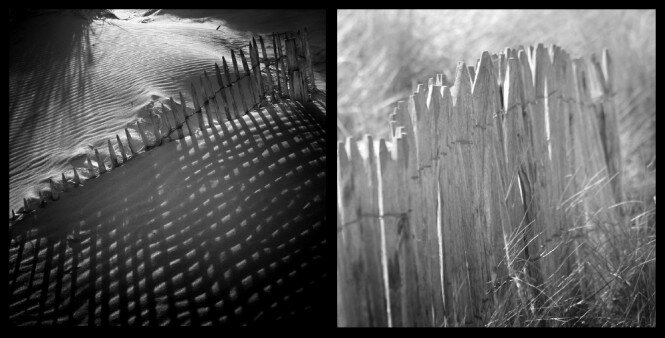 In all of my photographic work, there is a certain prevailing theme which has
something to do with light, movement, and atmosphere. I do love playing with rhythms,
light, and lines. I often place landscape in the foreground, inside light, and compose space
from the running lines. A play of light and shade when light shines in darkness…darkness…
INSTANTION | Boris Zuliani

I'm fascinated with instant films because I believe they are closest to paint in many ways. They are more than a traditional film because they are unique. They also have a "soul," delivering immediate emotion. It's also a physical thing—you can smell and touch them. It's really quite different.
PLAYSTICK | Pamela Klaffke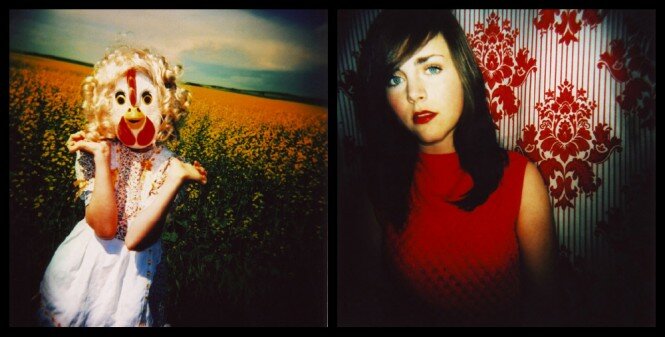 My work is very conceptual, so I'm not someone who shoots every day, and because I lean towards shooting series, it takes a while to plan the shots and gather all the props and costumes. I like to shoot as few frames as possible, so everything is very thoughtout and planned before I even load a roll of film.
File size: 75.5 MB
Pages: 228